For Home: 4th grade print CoreAtlas Map & Learning Journal (Print Product)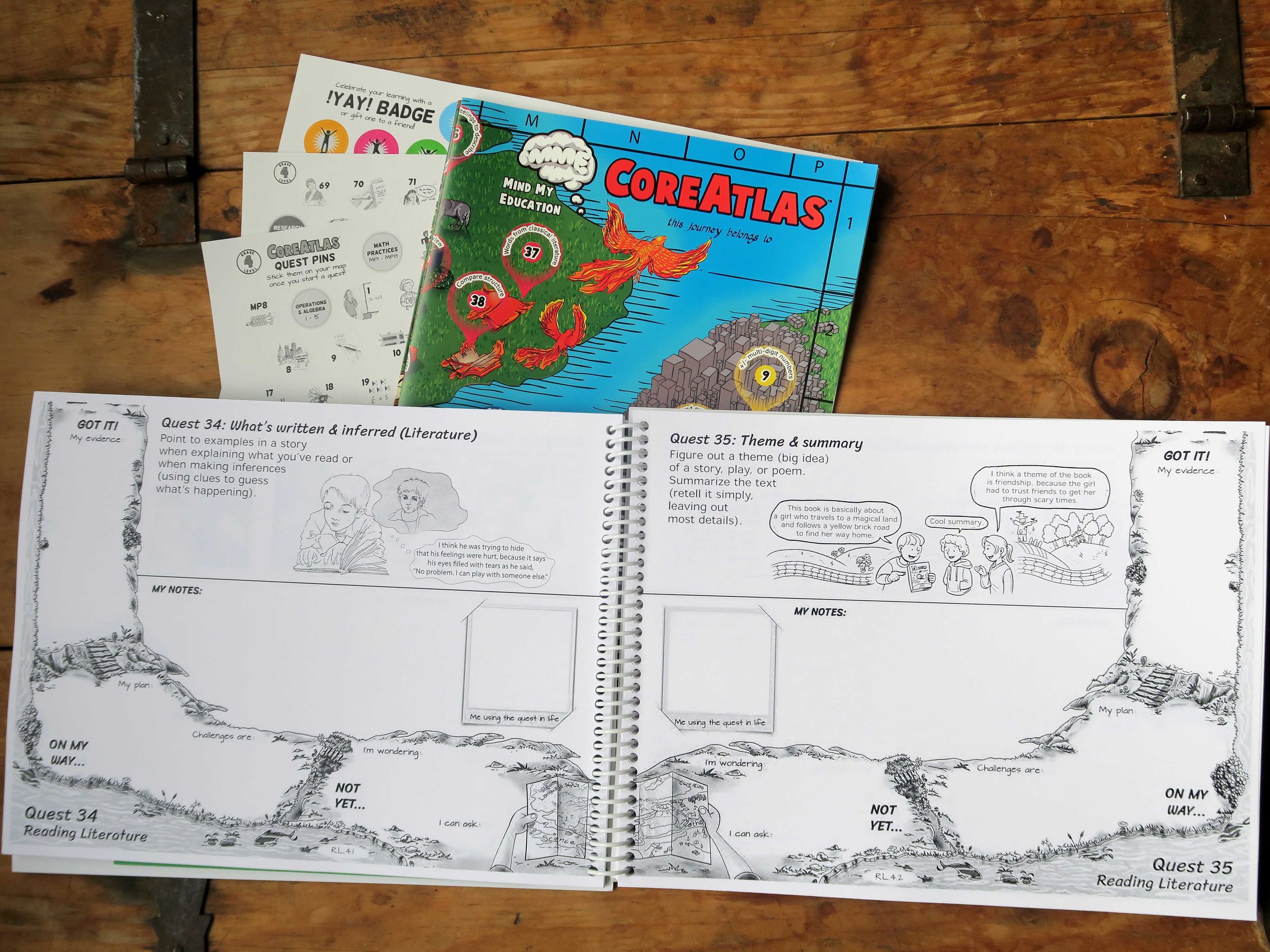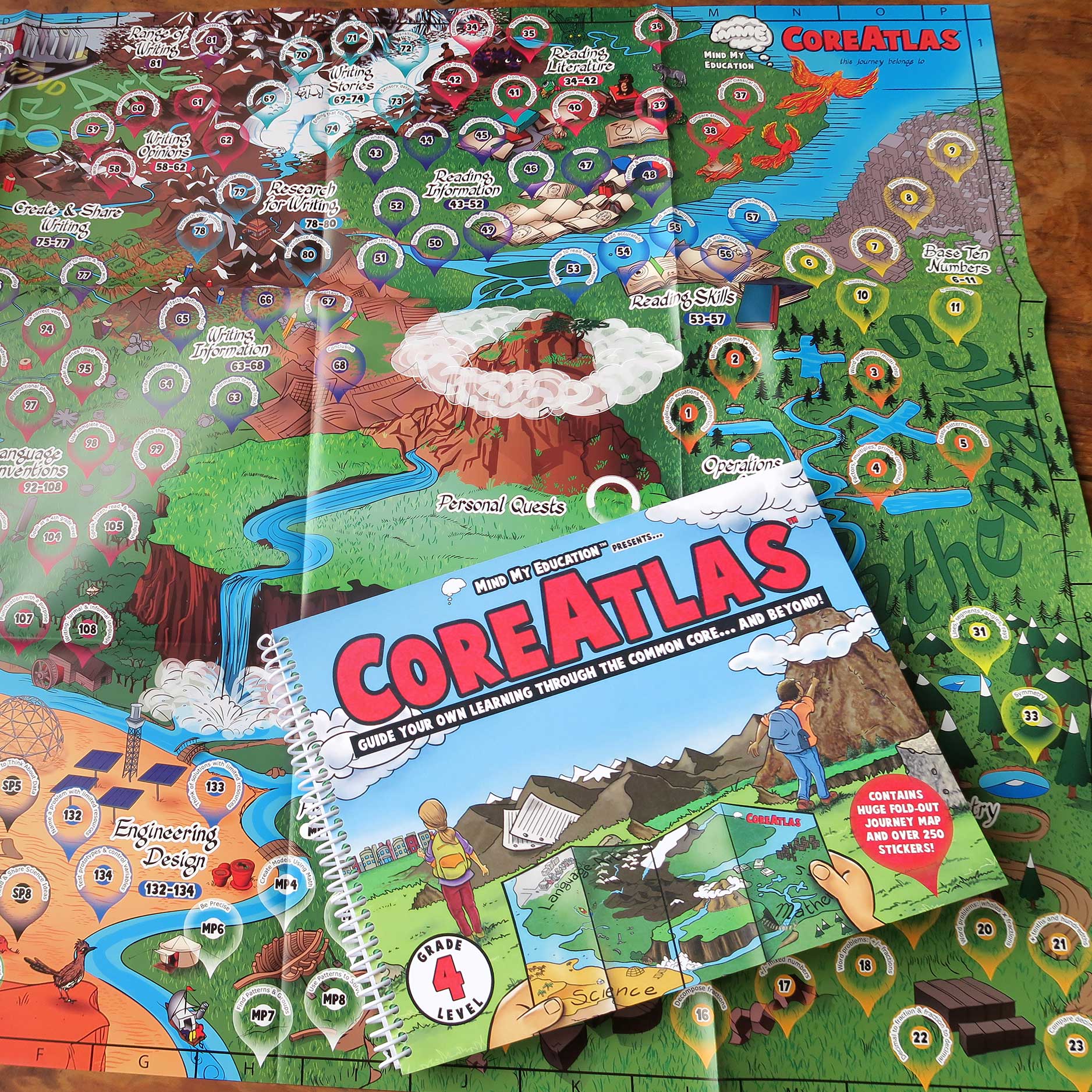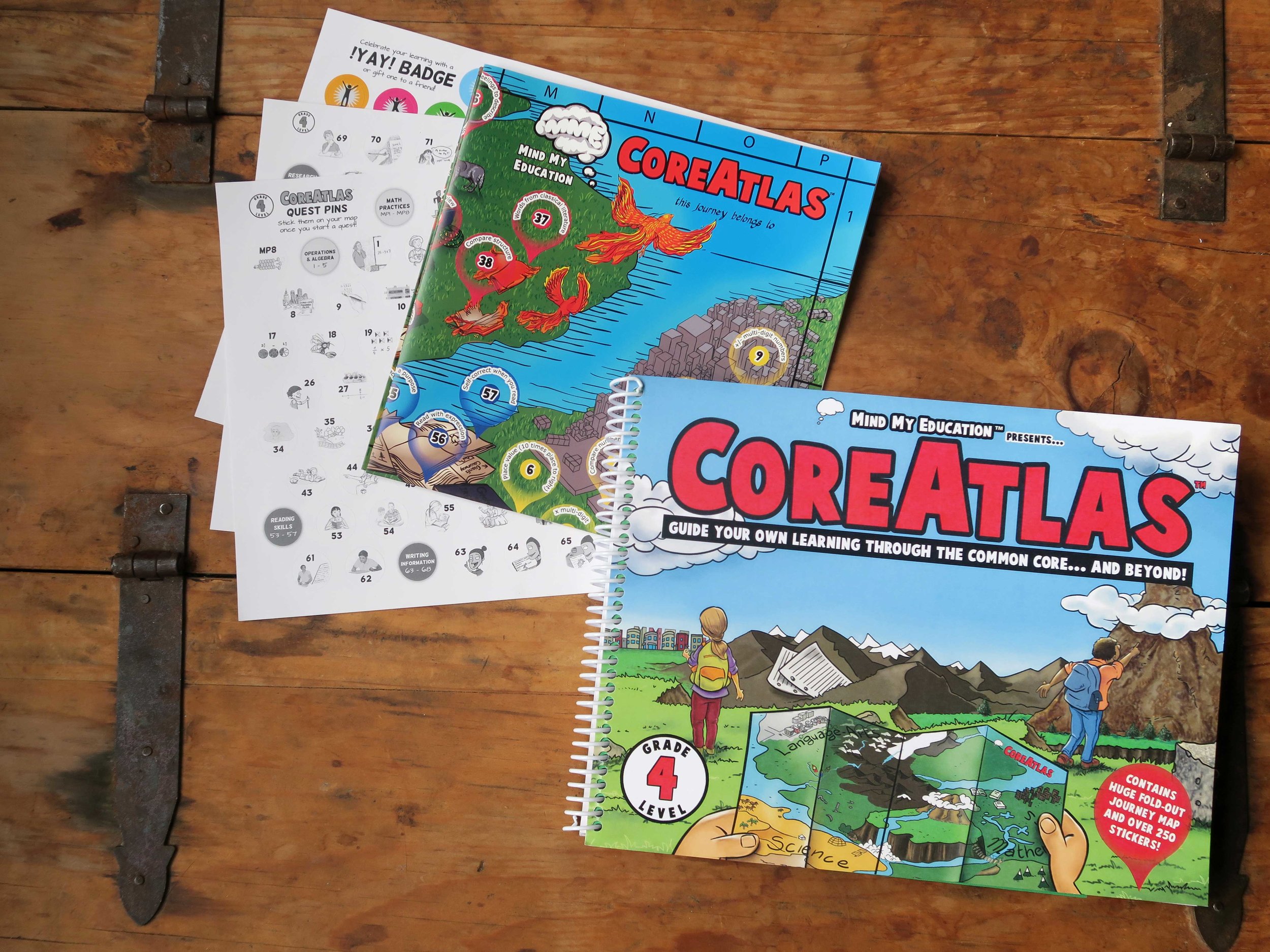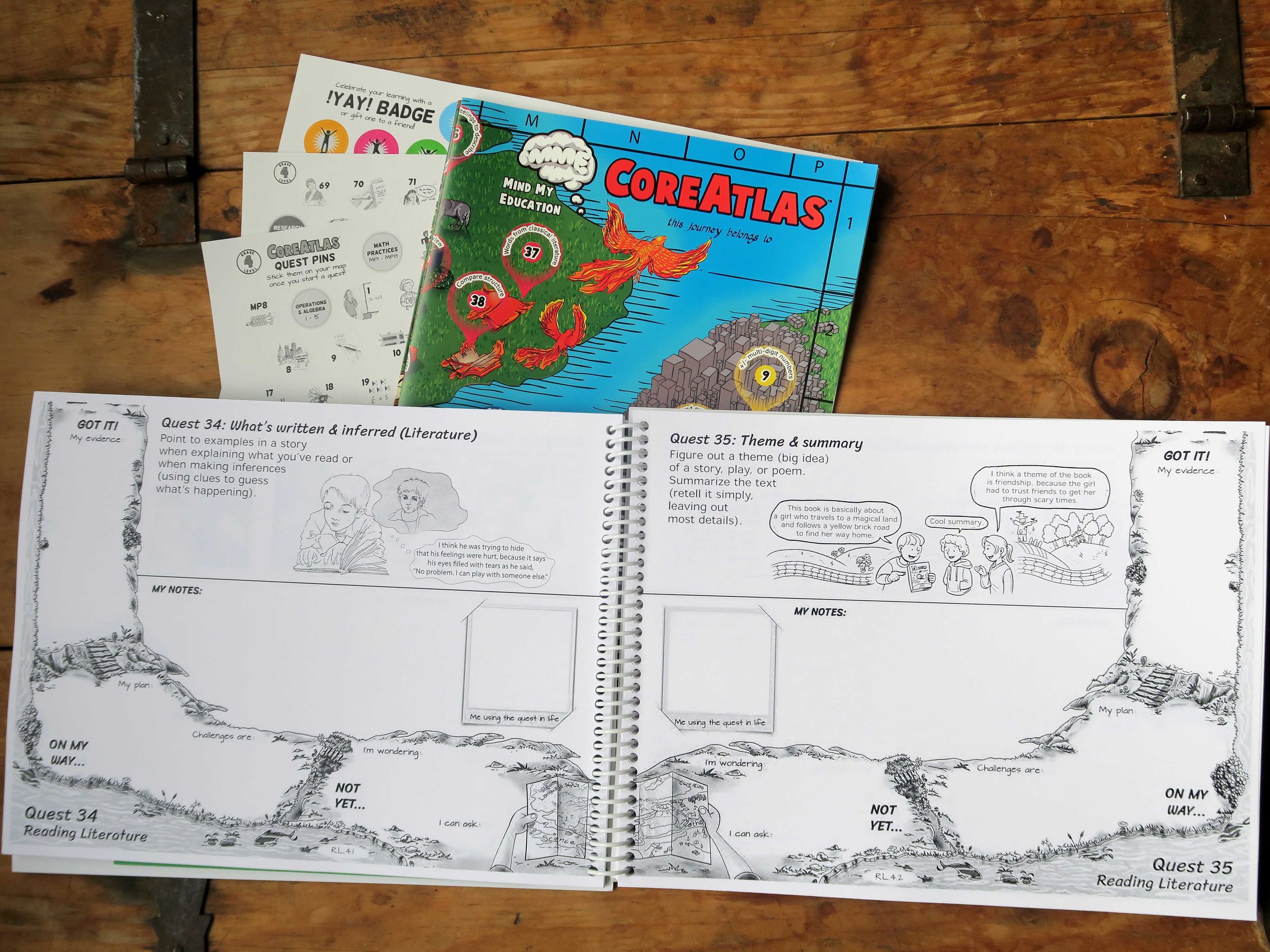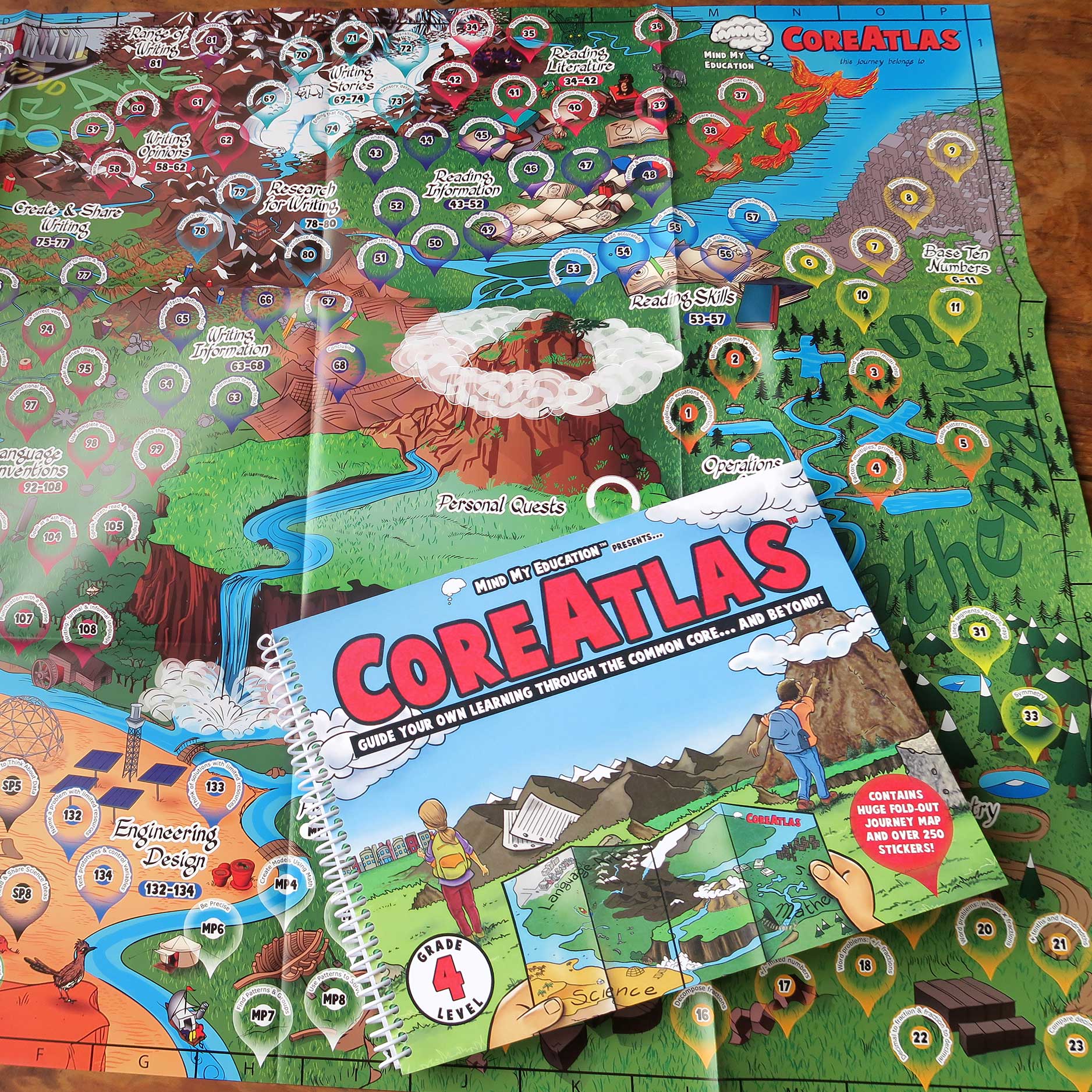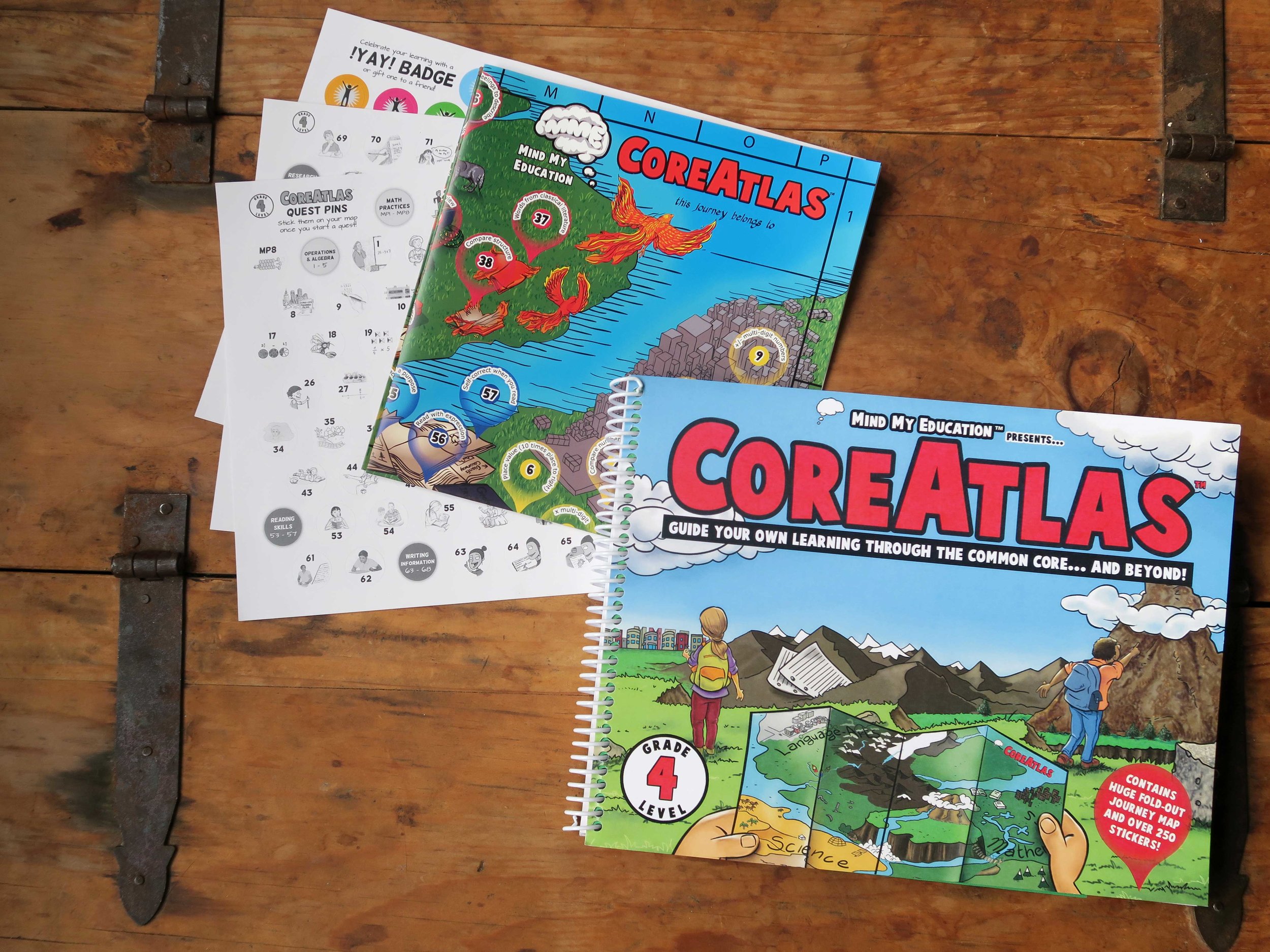 For Home: 4th grade print CoreAtlas Map & Learning Journal (Print Product)
Print learning journal & progress map for a whole school year.
Over 250 stickers + !YAY! Badges included. Huge map is durable, tear- & water-proof.
Includes:
Student CoreAtlas Learning Journal
Full color journey map & sticker set
Parent instructional videos: https://www.mindmyeducation.com/parents/
Parents: CoreAtlas helps your child review & preview school learning, so he/she is developing critical thinking and building success. Hang the map on the wall above your child's bed or desk - even the living room! - and chart the learning journey together.
Whether CoreAtlas is used in the classroom or not, you'll be giving your child an extra boost.
Added bonus: you'll have a better idea of what your child is learning/needs help with - an extra extra boost!
In the Learning Journal, each page is one Quest (in math, reading, writing, science, plus space for personal goals).
Each Quest has a matching sticker so learning progress can be charted on the map - like a massive, visual check-list of the school year.
Can be used @school or @home.